The improvement of telematics has come a long way since it was first introduced in the 1990's. As technology evolved over the years, telematics solutions were able to collect more data and report that data faster at decreasing costs. Today, telematics solutions collect a wealth of vehicle data and, with the addition of video recording, can somewhat detect the behavior of the driver for review. At best, these telematics solutions replicate having a virtual blindfolded passenger along for the ride to observe the behavior of the driver to increase safety and minimize the risk of accidents. But does a blindfolded passenger make you a safer driver?
Where it All Started
Back in 1996, GM created OnStar, a new generation service that would use wireless connectivity to deliver content to vehicles on the road and provide real-time information to drivers. Cellphone data connectivity was slow and expensive, so most of the high data content was meant to be delivered via satellite, in partnership with HughesNet.
The driver was offered a set of new concierge services over an analog cellular phone integrated with the dashboard with buttons in the rearview mirror. A human-based information desk would become available by simply pressing the OnStar button.
Over time, OnStar cellular connectivity switched from analog to digital, leveraging faster and faster speeds (3G, 4G, LTE), adding the ability to collect growing amounts of data from the car itself and provide increasingly valuable services (location, speed, telemetry, remote unlock of the doors, guided navigation, Points Of Interests, etc.) to make services, and help GM learn more about the use of their vehicles.
The Push for Telematics
GM single-handedly created and pushed the telematics market in the United States. Still, the lack of "killer" applications dampened the success and slowed down the expansion of connected vehicles as we know them today. OnStar opened up the revolutionary introduction of connected services in cars and trucks, showing a glimpse of how future cars will look like and transform themselves.
Telematics Boxes
The next big push of telematics happened in Europe, in response to insurance carriers' needs to evaluate driving risk more carefully and to create the basis for more competitive risk pricing. Italy led this wave with "telematics boxes" installed in cars, designed to report via 2G and 3G cellular modems information about location, speed, harsh braking of drivers, and their patterns. These boxes were relatively expensive at first and required professional installation.
As the market grew, and with it the ability to reach a larger audience by reducing costs and simplifying the installation procedure, compact OBD II boxes started replacing older telematics boxes, which were easy to plug in and less expensive. Next, usage-based insurance (UBI) plans started taking off in the UK, and then in other European countries. In the US, Progressive started exploring the same concept by investing in a startup called Automatic Labs, which quickly became a leader in OBD II telematics units in the United States.
The Electronic Logging Device
At the same time, the notion of telematics and the value of connected services started getting popular across commercial vehicles, mostly to serve the increasingly sophisticated needs of fleet management. Then came the Electronic Logging Device (ELD) mandate that motor carriers comply with the new electronic logging rule. Lytx championed the addition of road cameras to collect information about the road and surrounding environment, to complement the increasingly used telemetry information.
Over time, the notion of an additional camera facing the driver was introduced; now many telematics solutions for the commercial space include single or dual cameras, to help with driver exoneration in case of crashes, crash reconstruction, sophisticated analysis of driver behavior, post-fact coaching of risk mitigation maneuvers, etc.
Connectivity is no longer an expensive feature, nor is it difficult to justify by the vehicle manufacturer or by the customer. More and more, on-demand navigation, entertainment services, mobile WiFi hotspots are creating a de-facto platform, similar to the way WiFi networks have become a very pervasive platform in most people's homes. It is easy to install the fast-growing set of IoT devices, remotely controlled thermostats, surveillance cameras, digital assistants, remote control of light switches, wireless audio, and TVs - something that was unthinkable 20 years ago.
As mobile apps get us increasingly familiar with location-based services, the convenience of receiving location- and time-tailored information from places around us is changing the way we organize our lives and use our time. By extension, we naturally expect to extend the same convenience and richness of services in our car, seamlessly connected with the Internet at all times, anywhere we go.
This always-on connectivity is making telematics an increasingly attractive tool for fleet managers and insurance carriers to analyze driving behavior, and use it for training, coaching, and improved safety at all times. Shrinking cost of technology and cellular connectivity costs make it possible to collect rich information (like videos of the road and from the cabin) and transfer them even in real-time if needed.
The Improvement of Telematics
To use an analogy, telematics used in the early days was like putting an observer of a driver's driving style in the trunk of the car, equipped with a cellphone to send messages about time, location, speed, etc. The observer would be able to "sense" smoothness or harshness of the driving but without being able to tell if that driving style was justified by traffic conditions or unexpected maneuvers by other vehicles that would require harsh braking or steering, and without being able to inform or guide the driver.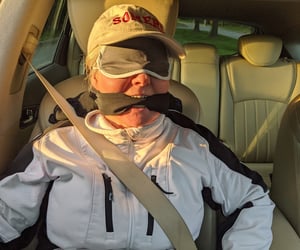 The switch from OBD II devices to mobile phones was akin to allowing the same observer to sit in the passenger seat but blindfolded.
The observer would now have an improved ability to evaluate a driver's behavior, particularly including a partial ability to detect the use of a phone while driving, but still without the ability to "see" the traffic ahead and to anticipate potential upcoming risks.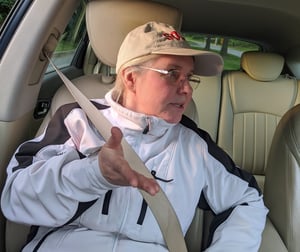 Finally, video cameras were added to telematics systems used in commercial vehicles to allow the observer to get a better sense of the context and even observe the driver in action.
But reporting of the observed driving skills and mistakes would still be done only after completing the trip.
The Next Generation of Driver Safety Platforms
The next generation of driver safety platforms goes beyond telematics solutions, even with the addition of video. Driver safety platforms provide feedback directly to the driver in real-time, essentially allowing the observer to speak up and provide warnings to the driver, as the trip unfolds, not just after the trip, or after mistakes and potential crashes.
The latest level of driver safety platforms allows the "observer" to be fully aware of the context, of the driver's driving habits, and to see and anticipate upcoming risks on the road. Driver safety platforms also allow the observer to:
Interact with the driver when he/she needs it
Understand the driver's reaction to the guidance
Evaluate his/her responsiveness
Adapt to his/her ability to learn from mistakes and correct unsafe habits
The observer becomes a virtual co-driver, always attentive and available to help, who intervenes only when needed, compensating for occasional lapses of attention of human drivers.

This same approach enables remote, live monitoring of beginners and aging seniors to ensure their safety. And it can be used for remote training, certification, and re-certification of professional drivers, especially at times when social distancing discourages sharing of the same cabin.
Conclusion
Connected vehicles are here to stay. Telematics services are easily built on top of existing infrastructure and are widely used in commercial transportation scenarios. Usage-Based Insurance plans are growing in popularity; camera-additions are enhancing the ability to understand the driving context.
But what really makes the difference is the emerging ability of the latest driver safety solutions to operate as virtual co-drivers, rather than a more or less sophisticated observer, and truly help drivers minimize their mistakes and improve their driving skills over time.
Safe driving is not boring. It requires the same attention and focus that a chef puts in his/her creations or a professional musician in interpreting a piece. But it needs to be done consciously, and a well-designed driver safety solution with a virtual co-driver can help make sure the necessary level of attention is always there.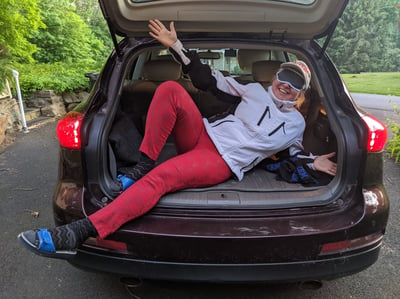 It's time for organizations to move beyond the limitations of current telematics solutions, and onto the next generation of driver safety platforms. Instead of relying on blind telematics sitting in the trunk of the car, bring it to the front seat, take off the blindfolds and the gag, and let them make your driving safe at all times!
Interested in learning more about dreyev and how our advanced driver attention management system can help you? Click the link below to download our Commercial Lines Use Case Summary Brochure.